The long awaited update:
Unfortunately I've had to separate Pumpkin and Peach because of fighting. They were squeaking a lot which I thought was normal until I realized that Pumpkin was starting to injure Peach pretty badly. I couldn't have Peach getting hurt so they are no longer living together. =(
I am quite upset knowing that I can no longer watch them interact with each other but oh well... I've since tried to put them together again while only in the play pen but Pumpkin will immediately go after Peach still. so they can't even play together. I guess Peach started to get on her nerves..
Since the separation, Pumpkin has changed. She's a lot more relaxed so that's a good thing. They each have their own 2 cages now. I gave Pumpkin the big white cage because she's still the one who runs around the most. Peach is pretty in the pink cage and mostly just sleeps and eats.
Kitty, as always, is adorable and fat. He's doing well and when I take him out, he'll snuggle next to me and sleep.
Here's some photos of him I took today.
sticking his little tongue out at me!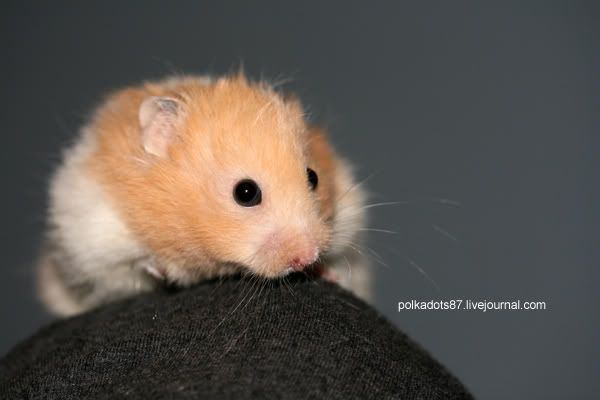 his more serious side
here's Pumpkin just hangin out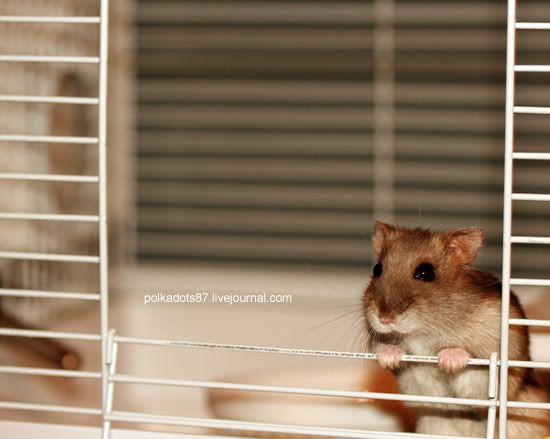 Peachie being adorable who clearly knows it.